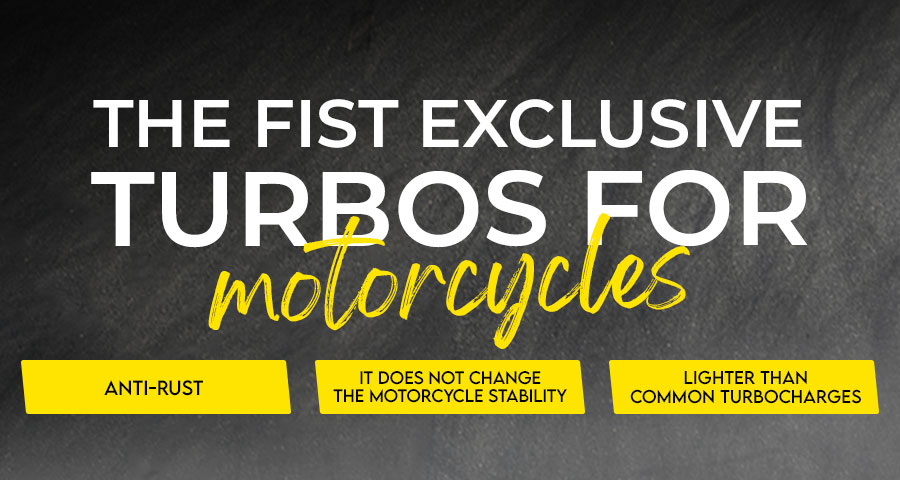 Auto Avionics, Biagio Turbos' high performance brand, brings another unique innovation in the market, exclusive to competitions and closed circuits.
A turbocharger created especially for motorcycles!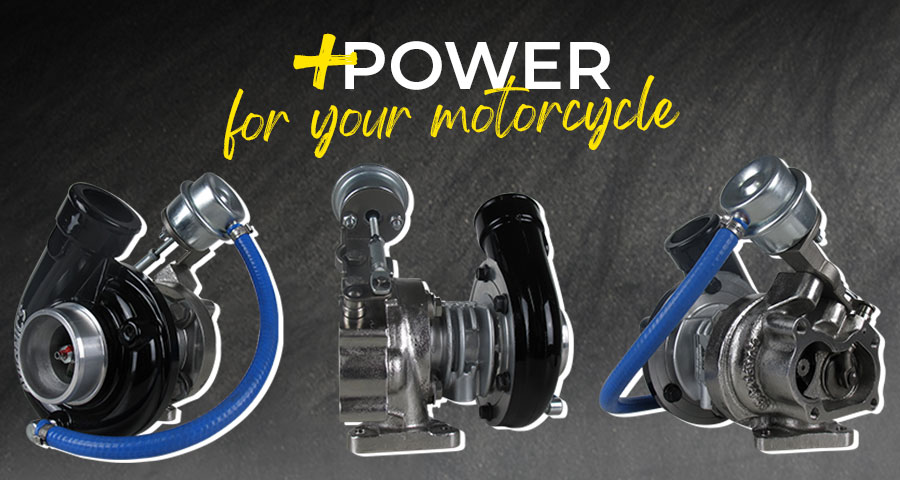 Today, it is necessary to use a car turbocharger and adapt it to the project in order to turbocharge a motorcycle.
We innovated and launched the MTT001, which, like the other Avionics automotive models, has all our special features and even some additional upgrades. Our well-known triple seal of closure is now more resistant, which allows the carburetor or the injection to connect directly to the turbocharger inlet nozzle without taking the risk of oil leaking from the compressor side.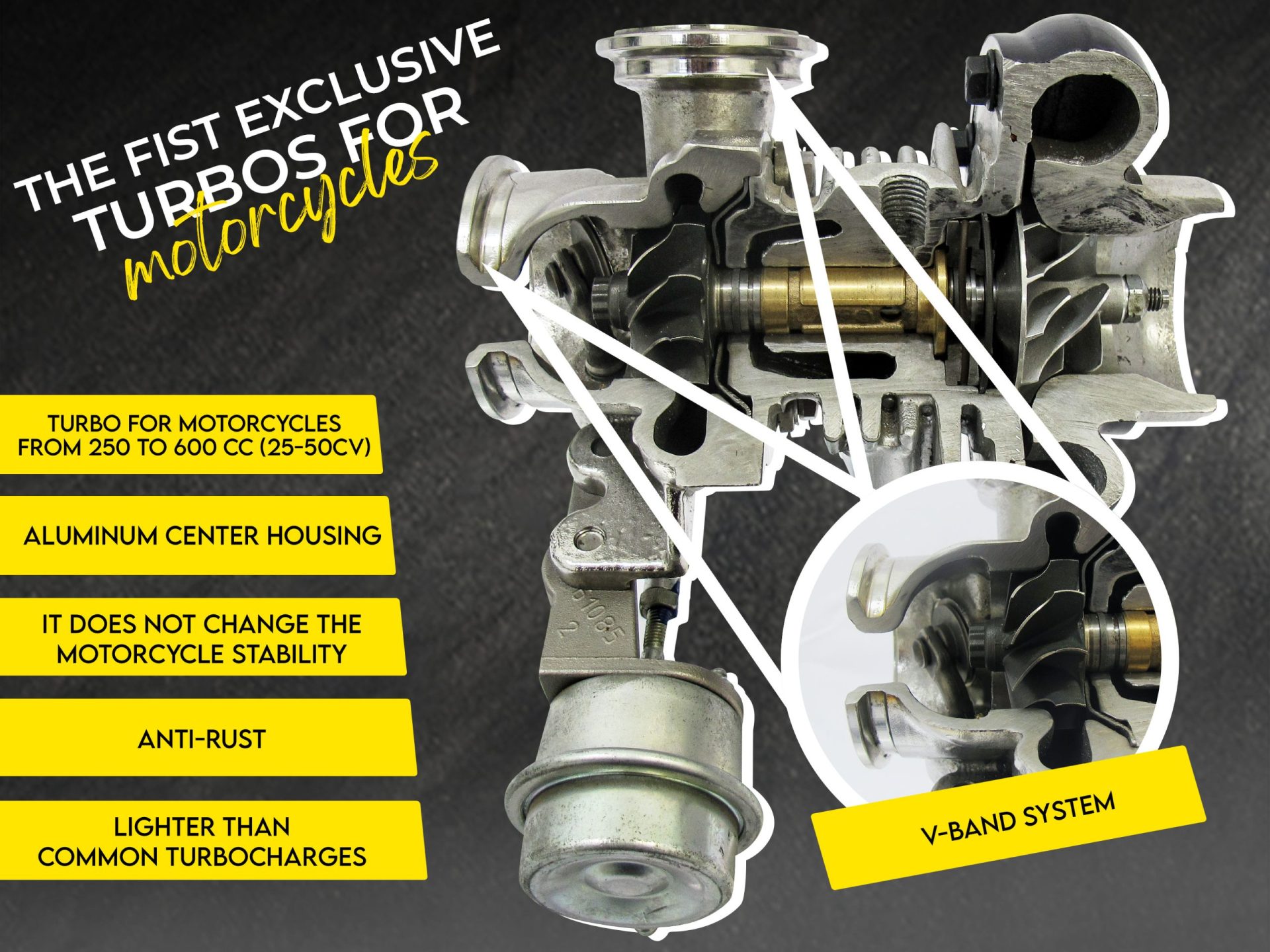 In order for the turbocharger not to cause cracks and breaks in the manifold, in the engine head, in the block or in any peripheral, nor unbalance the motorcycle, we have reduced its size and weight, which is 45% smaller than others on the market. This is possible by manufacturing the turbine housing in micro-cast stainless steel and the central housing – inspired by aeronautical products – in aluminum. Lighter materials that help dissipate heat more efficiently.
Thinking about easing the installation and the fixings, both manifold and exhaust, are v-band.
This turbocharger can be installed in motorcycles from 250 to 600 displacements, which are between 25 and 50 horsepower.
All of this has been designed for you, who loves motorcycles and speed!